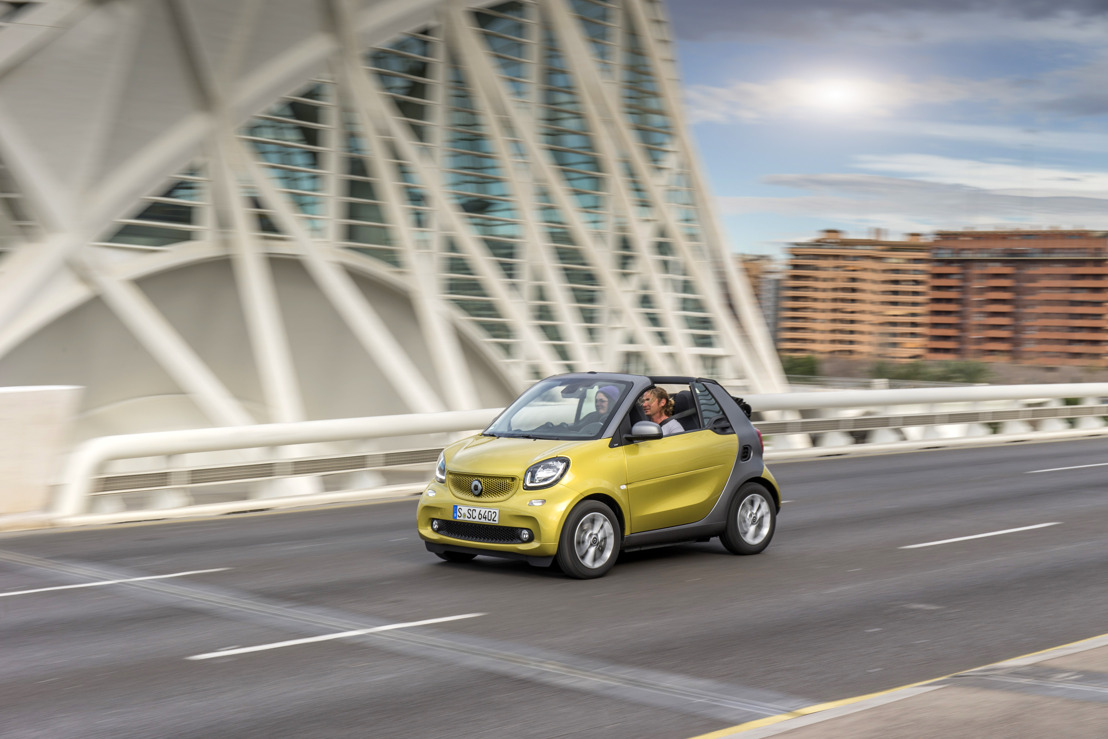 Testritten smart: Carpool karaoke met je collega's?
Gedeelde smart, is halve smart!
Dinsdag 14 maart 2017 — In afwachting van de nieuwe smart electric drive kunnen milieubewuste journalisten en bloggers nu al hun ecologische voetafdruk verminderen en Moeder Natuur een handje helpen (al is het maar om die schattige ijsberen te redden). Laat je eigen wagen staan want smart biedt je graag een leuk exemplaar uit het perswagenpark aan om een weekje te carpoolen! Verminder de files, de CO2 uitstoot én begin je werkdag met een glimlach door te starten met een 'carpool karaoke'.
Test samen met je collega's of vrienden uit de buurt een smart en ga op een gezellige, sociale en stressvrije manier naar het werk (en terug, uiteraard). Zoek andere carpool- en/of milieufanaten, spreek af op één van de vele carpool-parkings in Vlaanderen en laat je eigen auto een weekje voor wat hij is. Enkel nog het kiezen van het smart model, de chauffeur en ideale playlist of radiozender, en jullie zijn vertrokken. De smart modellen zijn zo wendbaar dat zelfs parkeren een plezier wordt.
Volgende smart modellen zijn beschikbaar vanaf mei:
smart fortwo: Comfortabel naar het werk en geen stress bij het parkeren, dit model past zelfs in de kleinste parkeerplaatsen.
smart fortwo cabrio: Geniet van de lentebriesjes en kom volledig fris en ontspannen aan op het werk.
smart forfour: Wie dacht dat Smart enkel tweepersoonswagens in zijn gamma had, is mis. Dit model kan wel tot vier personen vervoeren, ideaal dus voor carpooling.
Meer info over de modellen vind je hier: https://www.smart.com/be/nl/index.html
Ben je, met andere woorden, geïnteresseerd in een testrit die jou en je collega's op een comfortabele, stressvrije manier naar het werk brengt. Geef gerust een seintje en wij bekijken wat mogelijk is! Laat me ook zeker iets weten als je een ander voorstel hebt voor een leuke samenwerking!
Groetjes,

Elke
Contacteer ons
Elke Hadermann
PR account manager
Céline Monbrun
Press relations manager Smart
Daimler AG,MB Belux
Céline Monbrun
Press relations manager Smart
Daimler AG,MB Belux